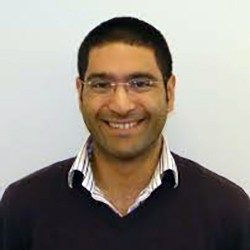 Filipo Semisi Patita Katavake-McGrath has come a long way from a teenager living on his own at 16, to completing his Master of Philosophy at one of New Zealand's leading universities.
"It is a liberating feeling - to come from a background of homelessness, being told you're dumb, to writing something critical, getting a good grade for it and engaging with people internationally over it – it is a wonderful feeling."
After a career in journalism, Filipo found himself in different communication roles in various countries and at one point found himself working within a policy analysis team at the Ministry of Pacific Peoples, where he discovered public policy.
"Public policy is the language that determines people's lives. We spent every day advocating for Pacific people in government policy and it was an uphill fight."

Having set upon the challenge of completing a Master of Philosophy, Filipo collated research questions, analysed a series of the government public policy documents and interviewed Pacific people in senior policy positions. Filipo then analysed his findings and wasn't surprised with what he found.

"The New Zealand public policy system has 'white privilege.' This means the language and logic of public policy is set up for wealthy, European men. This is the environment that Pacific people have to navigate through."