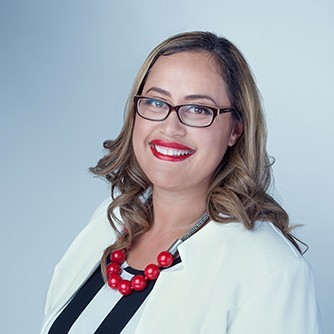 Amatailevi Stella Muller is the Director and Chief of Enlightenment for Bright Sunday (4pi Ltd). Based in South Auckland, Bright Sunday is a digital marketing and communications agency fanatical about backing people, organisations and communities to unleash their greatness.
Stella is an experienced marketing communications strategist, creative, and communications practitioner who is recognised as an expert in Pacific marketing communications. Her clients include a range of government departments including the Ministry of Social Development, Ministry of Education and the Health Promotion Agency.
During her 15-year career, Stella has been behind some significant campaigns including the national HPV immunization rollout (MOH), Recognised Seasonal Employer (RSE), PowerUP (MOE), YTribe (HPA); and at the NGO level: Culture Club (PEC), Mama's House (AH+), Taha Bubba's World (TAHA), and SPARK (Village Collective).
More recently Stella has been working in the food marketing space with a mission to support more Pacific products to launch and build a global following. She is also the co-founder and creative mind behind the Hot Samoan Boys Chilli sauce brand and XOX Pacific Ltd.
Stella has a Bachelor of Communications (BAC) from Manukau Institute of Technology and is a member of the Public Relations Institute of New Zealand (PRINZ), NZ Marketing Association and the Pacific Island Media Association (PIMA). This year, Stella was recognized for her business acumen and achievements, and was selected to participate in the Ernst Young Winning Women Entrepreneurs Programme.
---