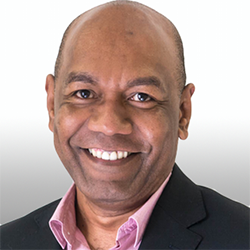 Dr Api Talemaitoga has 30 years' experience in medicine in both New Zealand and Fiji including 15 years as a GP. He holds Diplomas in Paediatrics and Obstetrics & Gynaecology and is a Board Member of the Royal New Zealand College of GPs (RNZCGP).
Api has a distinguished record of service in many organisations as a director, senior public servant and clinical leader. He has led the development of a Pacific GP network in NZ and contributes to strengthening primary care in the Pacific region. Despite his list of impressive achievements and skills, Api is also known for his humility and willingness to contribute.
I spoke to Dr Talemaitoga at his new practice, Cavendish Doctors in Manukau, about Pacific responsiveness in the health sector and his journey as a doctor in New Zealand.
---